My Blog
Posts for: March, 2014
By Cosmetic Dental & Implant Center
March 18, 2014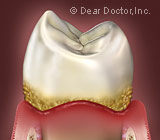 Ninety percent of people have noticed bleeding from their gums when they brush or floss their teeth at some time or other. You may wonder if this is a result of brushing too hard — but that's not usually the case.
If your gums don't hurt — even if they bleed easily — you may think the bleeding is normal, nothing to worry about, or you're brushing too hard.
Bleeding from your gums is not normal!
It is an early warning sign of gum disease. In fact ten percent of those who start with bleeding gums go on to develop serious periodontal disease affecting the support for the teeth leading to tooth loss.
Then why do my gums bleed?
The way you brush your teeth is indeed a factor! Bacteria that normally reside in the mouth (in fact you need them to stay healthy) collect along the gum line in a biofilm. When the biofilm is not removed effectively on a daily basis, over time the gums become inflamed and bleed when touched. Other signs of inflamed gums — gingivitis — are redness and swelling, and even recession.
SO — the problem is not that you are brushing too hard, but that you are not brushing and/or flossing effectively. Both are important.
Three ways to stop bleeding gums before they lead to serious problems
It all starts with brushing your teeth correctly at the gum line. Use a soft multi-tufted toothbrush. Hold it in the gum line and wiggle it gently until the tooth surfaces feel clean to your tongue — just like when you've had a professional cleaning. It doesn't take force, be gentle.
It's just as important to remove biofilm from between the teeth where the toothbrush won't reach. If you are having difficulty flossing, we've got some easy demonstrations and instructional tips.
Remember, as we say, "It's not the brush, it's the hand that holds it."
Contact us today to schedule an appointment or to discuss your questions about bleeding gums. Bring your toothbrush and floss with you to our office and ask us to demonstrate proper oral hygiene techniques. You can also learn more by reading the Dear Doctor magazine article "Bleeding Gums: A very important warning sign of gum disease."
By Cosmetic Dental & Implant Center
March 03, 2014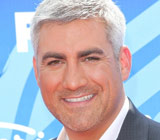 Like many who have risen to the top tier in show business, singer Taylor Hicks found that he needed a few things (besides talent, of course) to really succeed: a willingness to seek out opportunities and work hard; a unique and energetic stage presence; and a bright, appealing smile.
"Everyone wants to have a great smile," Hicks recently told Dear Doctor magazine. "In my business, it's one of the most important things. A lot of what I do is smiling and having fun, being in front of the camera and taking pictures."
To help him keep his smile sparkling, Hicks opts for in-office whitening treatments from his dentist. These treatments are a safe, quick and effective way to lighten teeth by 3 to 8 shades in a single one-hour visit. Best of all, you don't have to be an American Idol winner or a Las Vegas headliner to take advantage of them — in fact, we offer them right here in our own office.
Why choose in-office treatments instead of take-home trays (or over-the-counter products)? While each system can be effective at lightening teeth to some degree, the in-office method offers several distinct advantages. For one, it's the fastest way to get your teeth as bright as they can be; the same lightening that can be achieved in one office visit could take a week when done at home, using custom-made trays and dentist-supplied bleaching solutions — and several weeks with over-the-counter products! So if your time is limited, in-office treatment is the way to go.
Plus, in-office treatments are performed under our direct supervision. That means we can safely use the most powerful whitening gels, and achieve the maximum control over the result. This can be important when you have crowns or replacement teeth such as implants, which Hicks has. Artificial crowns don't whiten like natural teeth, so it's important to get just the right degree of lightening to produce an evenly bright smile.
The bottom line, of course, is the result: a dazzling white smile. "In entertainment, a big, pearly white smile makes a difference," Hicks said. But you don't have to be an entertainer to enjoy the benefits of a brilliant smile — we do it for plenty of "regular folks" too.
So if your smile could use a little brightening, why not call us and schedule an appointment for whitening treatment? You can learn more in the Dear Doctor magazine articles "Teeth Whitening" and "Important Teeth Whitening Questions Answered."